Front and Rear Co-Extrusion Single Screw Extruder
Mini Extruder For Laboratory
Pipe Color Strip Extruder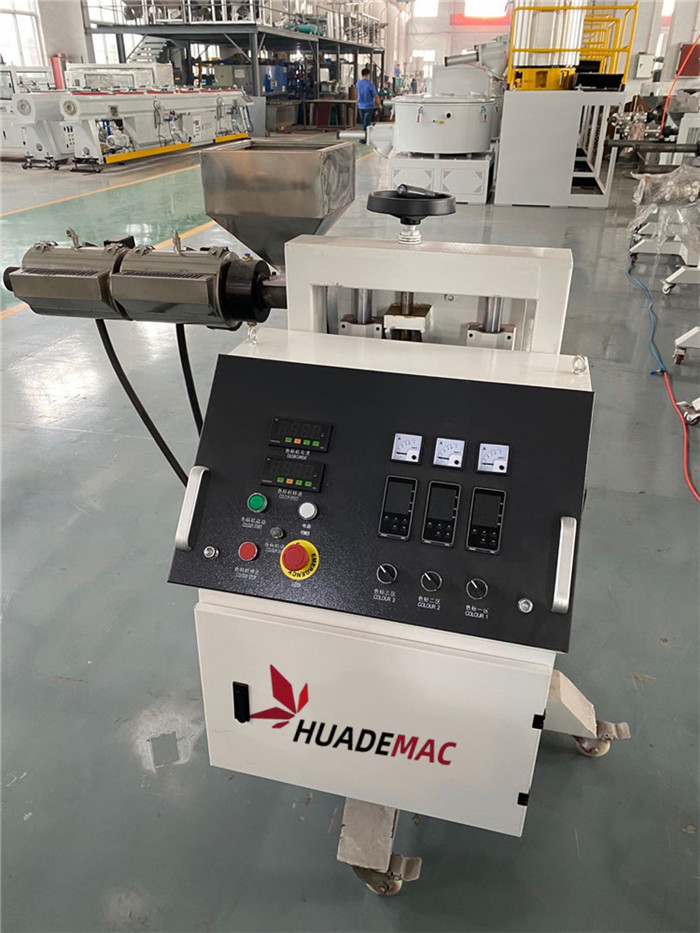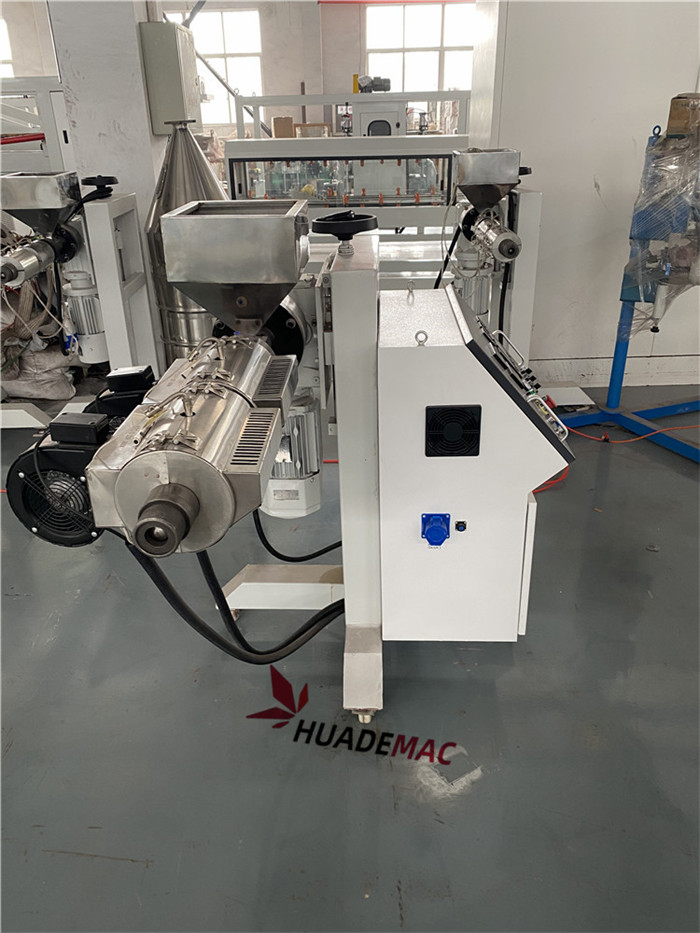 Application & Features:
It can be applied to a wide range of products, mainly for color co-extrusion of profile surface and pe pipe line color co-extrusion.
Working synchronous with remote control
Adjustable center height
This machine is mainly used in extruding PE, PP, ABS, etc.
With auxiliary machine (including profile machine head) can produce several kinds of plastic products, such as film, pipe, board, sheet, hollow product etc. It is also used for granulation.
Adopt involute gear transmission, low noise, steady operation, large loading, long life & so on.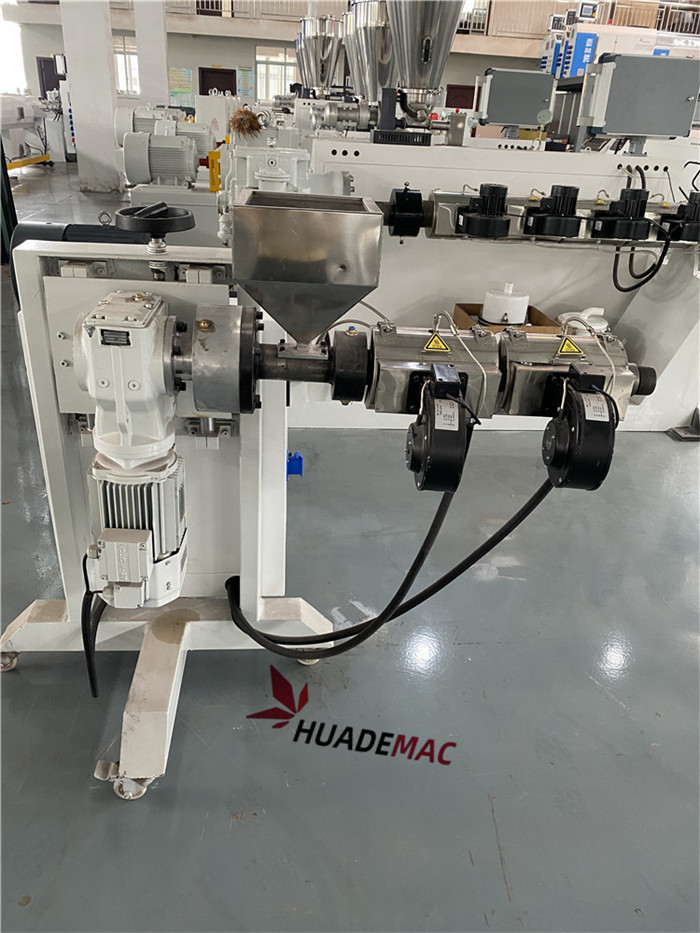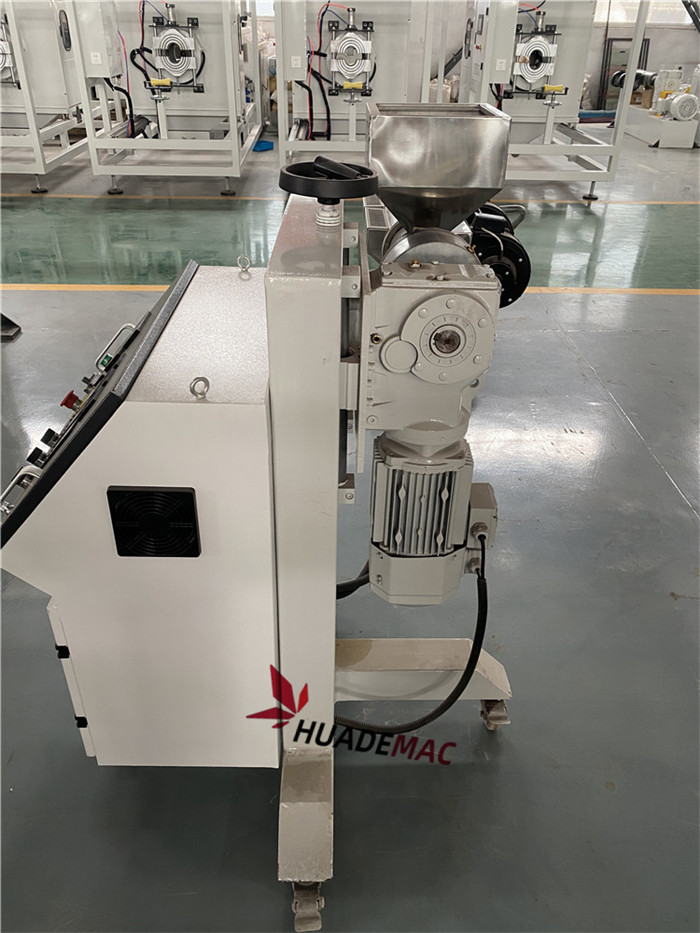 Technical Specifications:
| | | | |
| --- | --- | --- | --- |
| Model | SJ25/25 | SJ30/25 | SJ45/25 |
| Main motor power(kw) | 1.1 | 2.2 | 4.5 |
| Screw diameter(mm) | 25 | 30 | 45 |
| L/D ratio | 25 | 25 | 25 |
| Capacity(kg/h) PE, PP | 45 | 10 | 20 |
| Capacity(kg/h) PVC | 5 | 12 | 20 |
| PMMA, ASA | 4 | 10 | 15 |