Industrial Glass Ceramic Door LED flatbed UV Printer
HAE Flatbed UV Printer. Model HAE-UV2030
HAE industrial level UV Flatbed Printer,also known as multiple UV printer.Its printing size is 2 x 3m. Using the UV ink it can print excellent images on various rigid medias, such as glass, acrylic, wood, PVC foam board, KT board, MDF, alunimum, cellphone case, ceramic tiles, and so on. Also, it offers various ways of printing the white color. It can print the three-layer spot colors which means it can print color-white-color at one time!
The Printing Head can be Toshiba E4M or Ricoh Gen5 7PL. The printing colors can be Lc Lm Y M C K W and Varnish for choice
HAE-2030 Flatbed UV printer parameter
Item Code: HAE-UV3020
Working Area: 2x 3m
Printing Head: Toshiba E4M
Printing Head Number: 4-8pcs
Ink Color: C M Y K LM LC W Varnish
Printing Resolution for Choice: 300x 300dpi, 300x 600dpi, 600x 600dpi, 600x 900dpi, 600x 1200dpi, 900x 1200dpi
File Format: TIFF, JEG, PNG, BMP
Ink Supply System: Negative pressure ink supply system
Printing speed:
High speed 65 sqm per hour (6+2pcs printing head)
Middle speed 42 sqm per hour (6+2pcs printing head)
Low Speed 30 sqm per hour (6+2pcs printing head
Communication interface: high speed 3.0 USB
Operation System: windows 7 64 bit
Power Supply: AC110-240V
Temperature: 20-30 degree, Humidity 40-60 percent
Size: 3.9x 3.85x 1.3M
Weight: 1000Kg
Certificate:CE,ROHS, SGS, FCE
HAE-2030 UV flatbed printer details information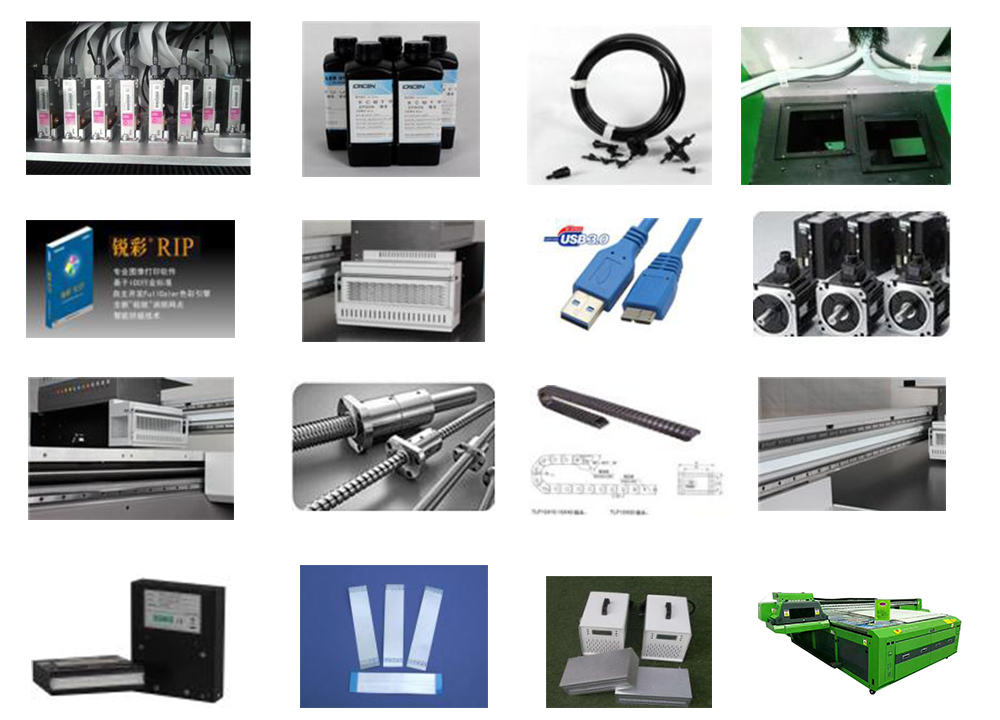 LED Flatbed UV Printer Features
1. High resolution and high quality piezo electric printing head can achieve excellent production performance and bright colors
4 color printing: CMYK
5 color printing: CMYK+W or CMYK Varnish
6 Color printing: CMYK+LC +LM

2. Excluding the use of VOC (Volatile Organic compounds) in the UV curable ink. The ink is environmental friendly and no smell

3. With advanced sutomatic height detector which can detect the material thickness and find a good height positon for best quality printing

4. Drawer - type UV lamp cassette makes it easy to replace the UV lamp

5. Equipped with Japanses THK mute guide rail

6. Carriage is with a crash sensor with high sensitivity to ensure that the printing head will not be accidentally damaged

7. The white ink cartridge is with the automatic stiring and circulation system, which avoid the clog of the while printing head

8. Easy Operation
HAE-2030 Flatbed UV printer Application
1.Digital product shell
Print on U disk, Mobil shell, PC shell, portable Power Shell, leather case etc.
2.Construction Material
Glass Door, Ceramic Tile, Carpet, wood, cabinet, Acrylic, Ceiling, etc
3.Advertising Material
Glass, wood, PVC, PP, PE, Fabric, Aluminum, Acrylic, paper, MDF, Metal sheet, POP, PVC Expansion Sheet, Reflective sign, fire-proof plate, Aluminum composite panel,Stone etc.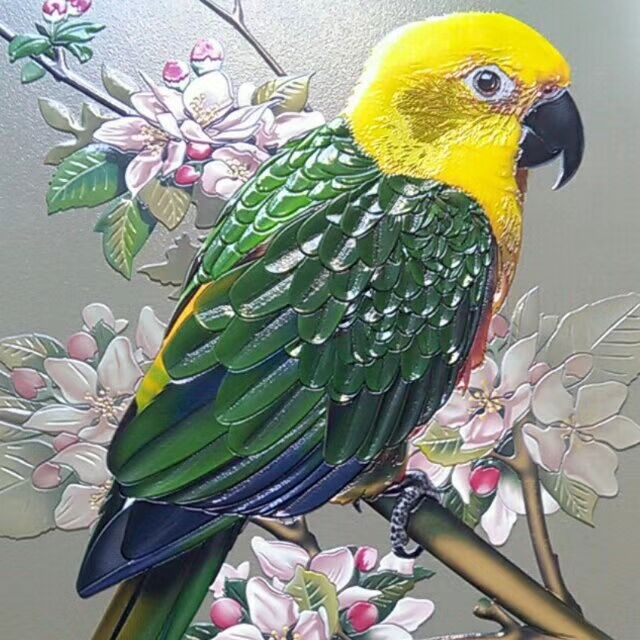 HAE-2030 UV flatbed printer Printing Process

our service
1) Warranty Time: 1 year, within this period we will send spare part free to you if there are any problems with them (except artificial damage).
2) Quality: Quality of products will be strictly checked and every machine will be test to ensure it can works well before packaging.
3) Technical services: We have professional engineers available to service machinery overseas,
once we receive your inquiry about fault, we will reply you within 24 hours, and offer you any technical service about machine.
4) Lifelong Services: We provide lifelong services for all the products we sold out, and supply the spare
parts with competitive price.
5) File Services: We can supply Manual Specification, Operating Video and other files you need.
6) Language: We have a professional sales team who are good at English to ensure zero communication barriers.