Shenzhen Golden Mouth Advertising Co., Ltd(Jie Da Advertisement Co.,Ltd). has been engaged in manufacturing Advertising Flags and Banners ,Tension Fabric Displays ,Posters,Stickers for 12 years from 2008. To better serve our customers in terms of creativity, pricing and quality, we employ a team of well-experienced and qualified designers, merchandisers as well as quality controllers. All of our products comply with international quality standards and are greatly appreciated in a variety of different markets throughout the world.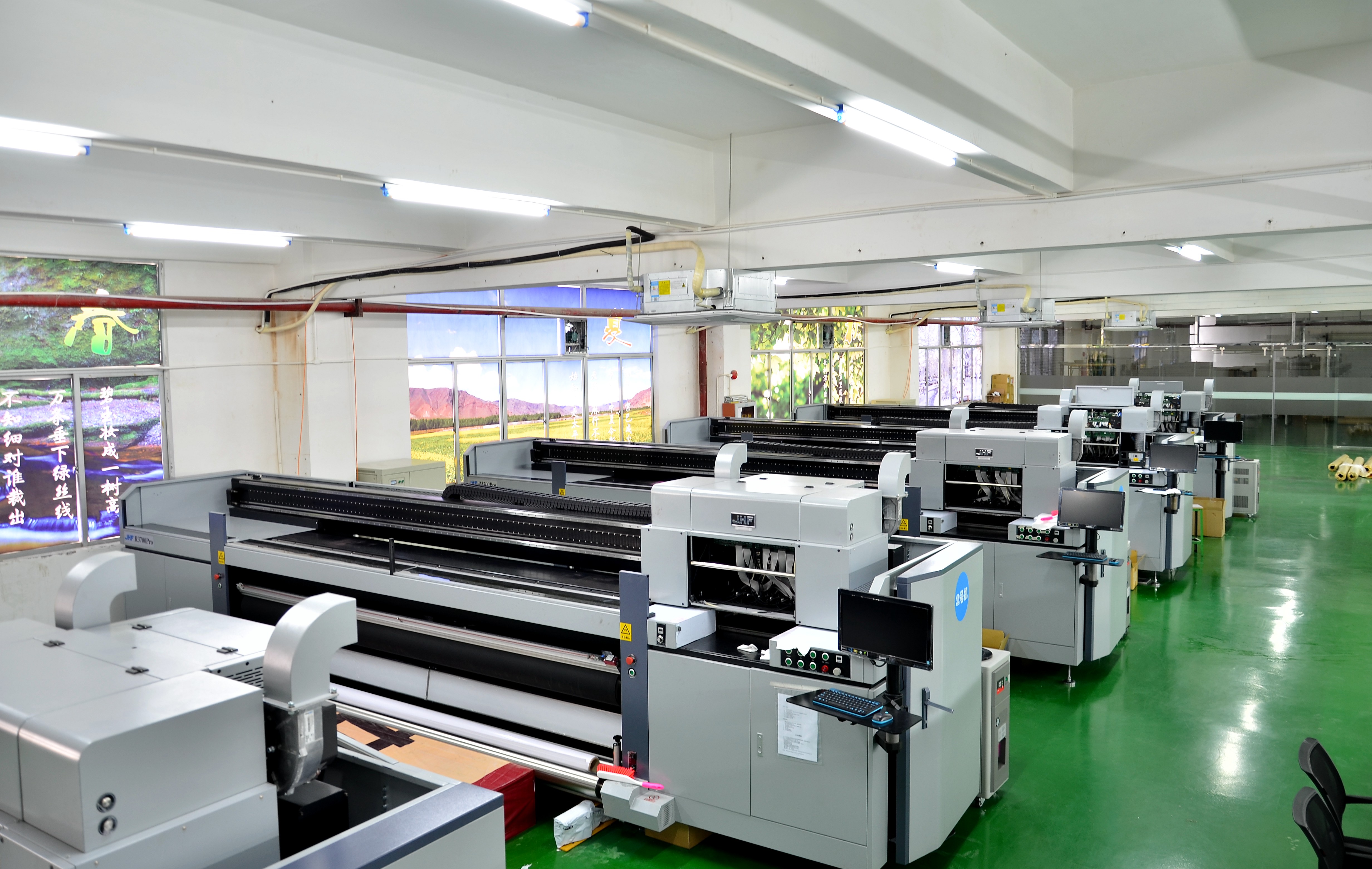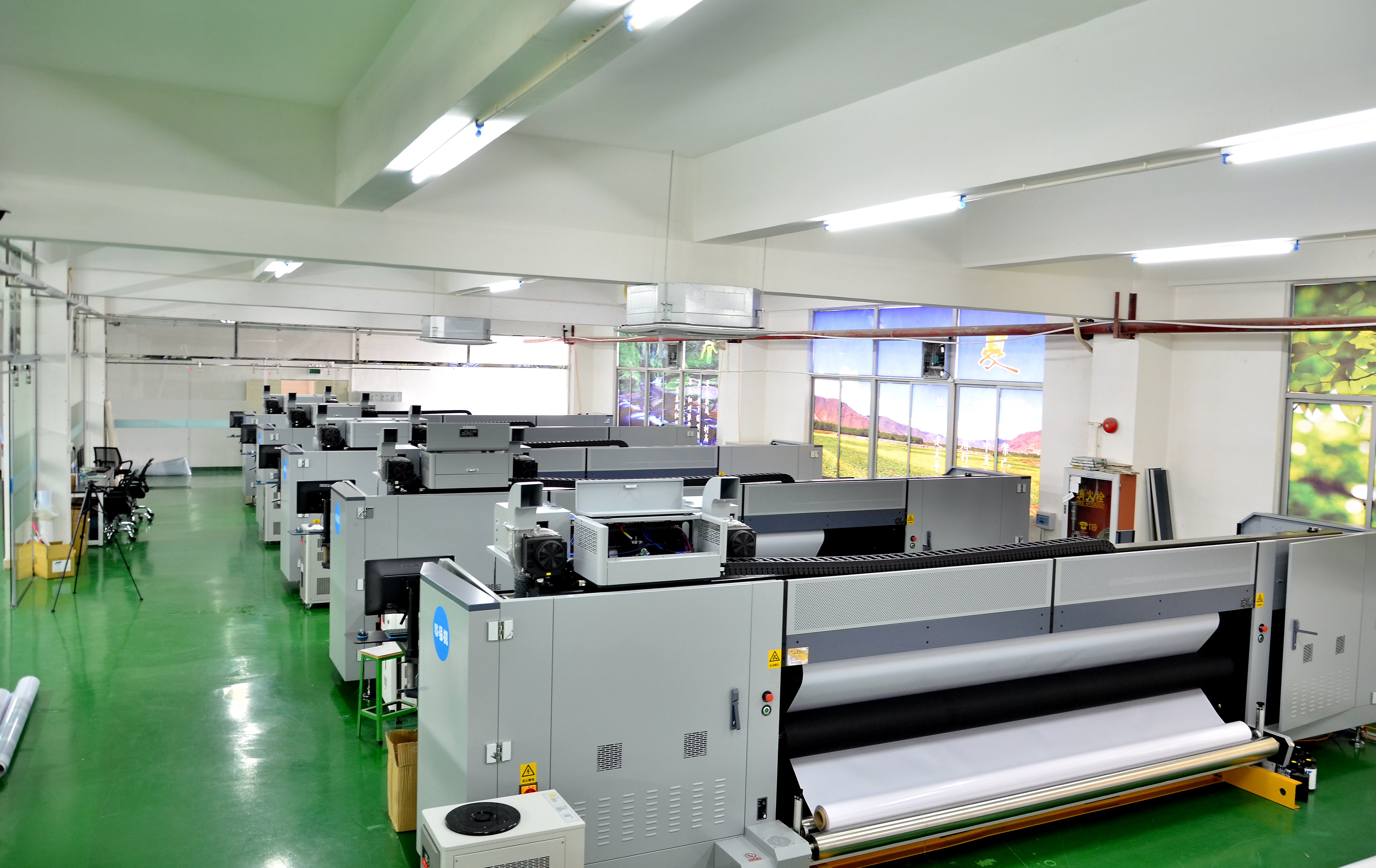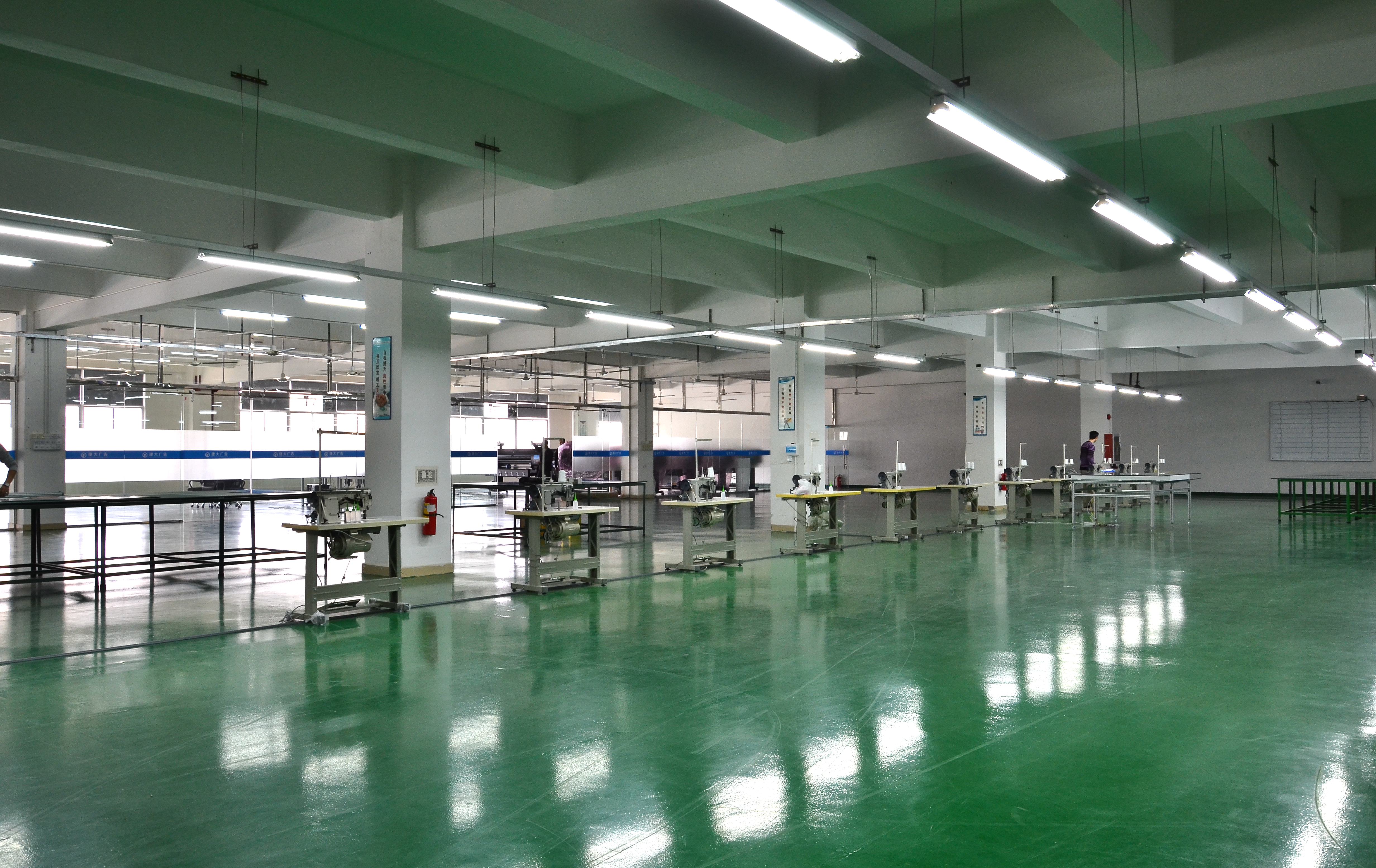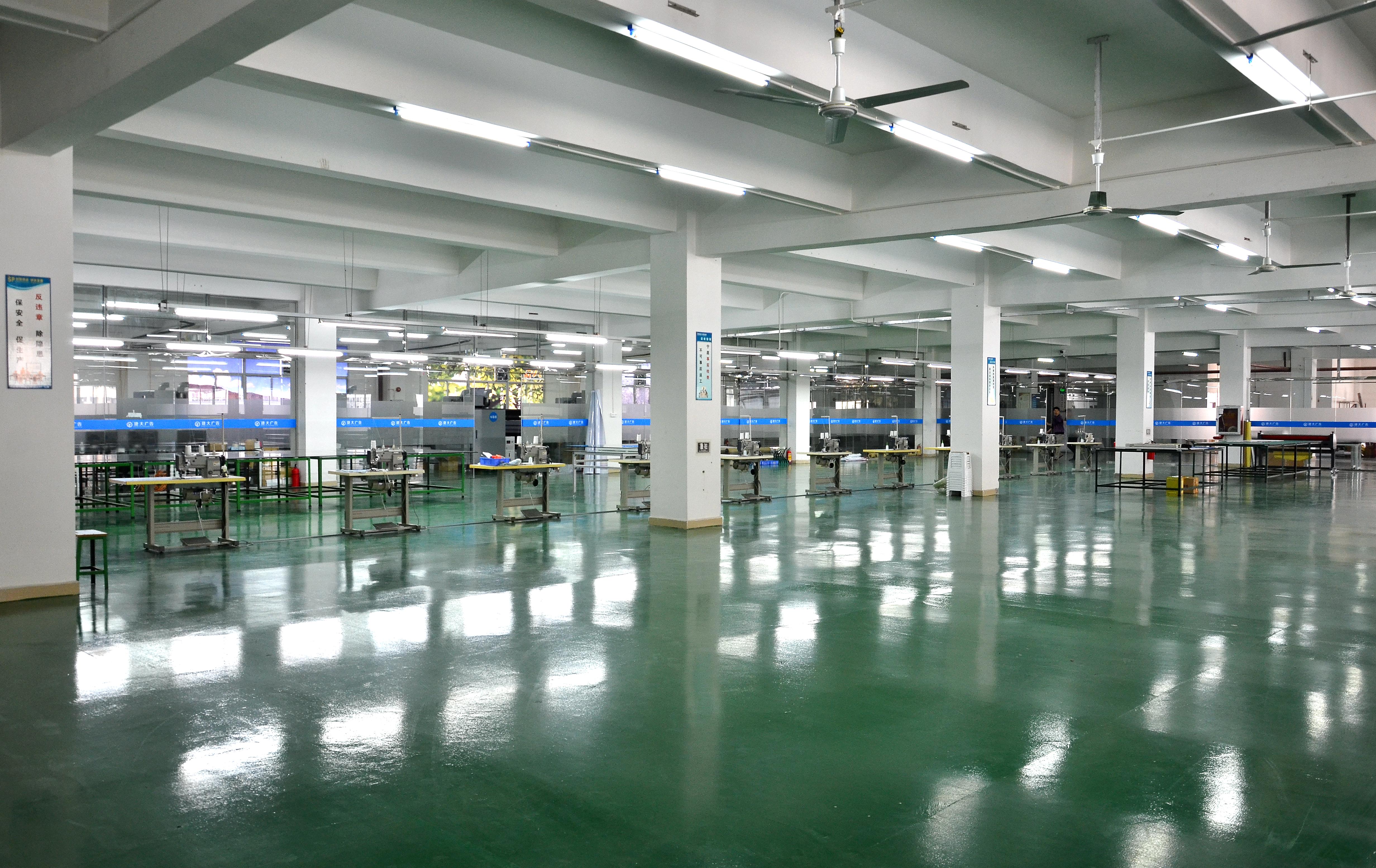 We have 4500-square-meter workshops and 100 workers. We have the following printing equipments :
UV rolling printers (JHF R7000Pro / R3700 Pro) :it has seven colors (CMYK.Lc.Lm.W ) print head .The width we can print seamless is 500 cm (16.4 feet ) , They can print on PVC / Vinyl / Canvas Banners , Backlit Film ,Vinyl Stickers and varies Fabrics with 1800 DPI . The speed can reach 230 square meters per hour with 600*900 dpi ,180 / 150 square meters per hour with 600 * 1200 dpi , 120 / 100 square meters per hour with 600 * 1800 dpi ,95 / 80 square meters per hour with 1200 * 1200 dpi . The printed quality guarantee is 3 - 5 years outside .
3.2m (126 inches) Heat Transfer Printing Machine: Transfer high quality images on to a wide range of fabrics and polyesters.Extremely vivid colours and high quality resolution graphics .
1.6 m (63 inches ) Grand Format Dye Sublimation Printer: To print high quality fabric flags / banners ,textile and polyesters materials ,With 4 colors inks (CMYK)
3.2m (126inches ) Inkjet Printer: Printing high quality posters ,bannners,vinyl stickers ,canvas ,mesh banners ,pvc banners.
160cm (63inches ) Inkjet Printer : Printing high quality (1440 dpi ) posters ,banners ,stickers .
ESKO Die – Cutting Machine : Cut a wide variety of materials like pvc boards,acrylic ,aluminum ,wood,vinyl ,plexiglass ,leather and more.
OCE Arizona 550GT Prints on glass ,acrylic ,wood ,metal ,leather ect .Up to 98 inches (250cm ) ,6 colors (CMYK +White ) ,1440 dpi .
160cm Epson P20080 : Printing on art paper ,backlit film ,canvas ,pvc film with 1140*1440 dpi .
Over the past years, we have been engaged in developing good and stable cooperative relationships with dealers. We look forward to receiving your enquiry and we will reply as soon as possible. We are sincere to provide services for you.